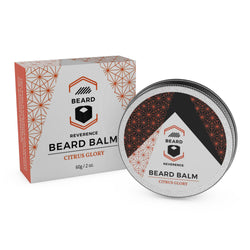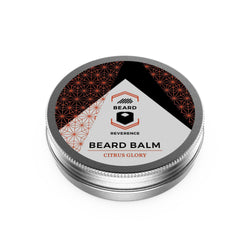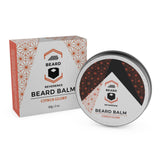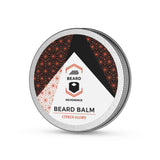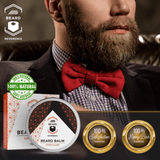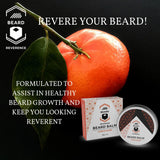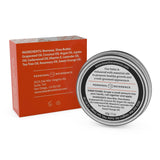 Beard Reverence
Citrus Glory Beard Balm
Buy on Amazon
Requiring little from nature and able to thrive during winter months, the prosperous and proud citrus tree lives longer than all other fruit-bearing trees. Citrus Glory is a citrus-scented beard balm that captures the majestic prestige of the citrus tree in a gloriously prepared hydrating formula. This citrus beard balm not only sculpts facial hair of all lengths for the perfect hold, it also cleanses the skin and hair follicles while sealing in moisture and preventing free radicals from entering through the pores.
As a citrus-scented beard balm, Citrus Glory has a zesty, approachable scent that can relieve stress while invoking the primeval mirth and instinctual interest of all who draw near. Harness the tranquil power of the citrus tree today with Citrus Glory, the best citrus-scented beard balm for those interested in the best beard styling products available from Beard Reverence.
Benefits: Softens, shines, and hydrates your beard and scalp. Promotes healthy beard growth. 
How to use beard balm:
Place approximately a half-thumb's worth of balm in the palm of your hand 
Rub your hands together until the balm is soft and oily 
Starting from the neck, work the balm up and into your towel-dried beard. 
Get deep into the roots and skin, and then work your way through the beard
Finish styling in a downward motion with your hands, brush, and/or comb
Citrus Glory Beard Balm Ingredients:
Beeswax, Shea Butter, Grapeseed Oil, Coconut Oil, Argan Oil, Jojoba Oil, Cedarwood Oil, Vitamin E, Lavender Oil, Tea Tree Oil, Rosemary Oil, Sweet Orange Oil