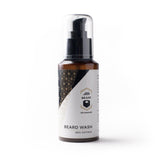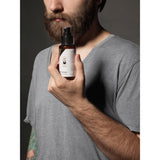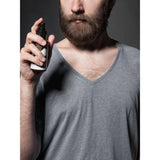 Beard Reverence
Beard Wash
Enhanced with argan and jojoba oils, our beard wash is designed and formulated specifically for beards. It stands up to and cleans the thickest of beards yet is gentle enough to soothe and soften your skin and face. This beard wash is paraben and sulfate free, so you can wash your beard with peace of mind. 
Benefits: Gently remove dirt and impurities, softens beard, doesn't dry out skin
We recommend using beard wash 1-2 times per week, but more regular use is recommended if your beard gets extra dirty.
Wet your beard and apply the wash. Get deep down to the root of your hair.  
Rinse thoroughly with water. 
Towel dry and apply beard oil or beard balm to replenish natural oils. 
Beard Wash Ingredients:
Water, Argan Oil, Jojoba Oil, Vitamin E, Rosemary Extract, Propylene Glycol, Aloe Andongensis Leaf Extract, Algae Extract, Citric Acid, Glycerol, Sodium Hyaluronate, Cocamidopropyl Betaine, Menthol