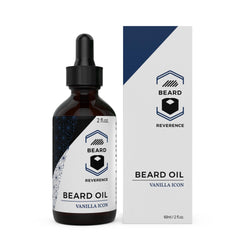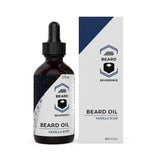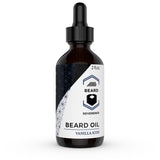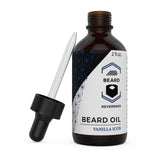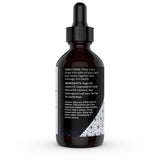 Beard Reverence
Vanilla Icon Beard Oil
Buy on Amazon
Americans have long revered their beards using vanilla beard oil. Thomas Jefferson introduced vanilla to the US in the late 1700s, and for generations, swarthy patriots have been adding vanilla to beard oil for a great scent that locks in vitamins as well as moisture. Vanilla-scented beard oil has also been a status symbol of European sophistication for hundreds of years, and of great Aztec wealth centuries prior. Now is your chance to continue the tradition of amber-scented extravagance with Vanilla Icon Beard Oil.
With a balanced blend of vanilla bean, lavender, cedarwood and rosemary oils, Vanilla Icon has a sweet, resinous scent and forest afternotes. Premium carrier oils ensure that Vanilla Icon is as gentle on the skin as it is on the nose, locking in moisture and smelling fantastic all the while. Keep your beard feeling soft and smelling amazing with Vanilla Icon beard oil by Beard Reverence.
How to use beard oil:
Place 2-4 drops of beard oil in the palm of your hand or finger tips. 
Rub your hands together to warm the oil. 
Work the oil evenly into the beard and skin in an upward motion. 
Finish by styling in a downward motion using your hands, brush, and/or comb.
Vanilla Icon Beard Oil Ingredients:
Argan Oil, Jojoba Oil, Grapeseed Oil, Sweet Almont Oil, Vitamin E, Aloe Andongensis Leaf Juice, Tea Tree Oil, Vanilla Bean