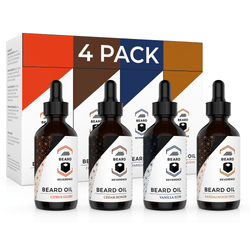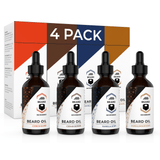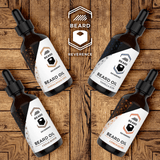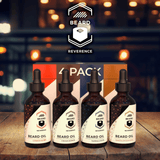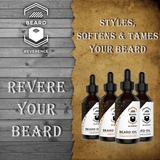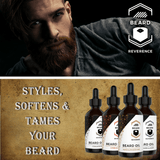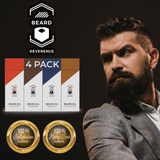 Beard Reverence
Beard Oil Variety 4 Pack
Buy on Amazon
Beard Oil Variety 4 Pack:
Whether you are buying this for yourself or as a gift, a beard oil combo pack from Beard Reverence is the ultimate way to share your care about facial hair. With four varieties to choose from, our beard oil combo pack comes with top-selling scented beard oils sold together at a reasonable price: Citrus Glory, Vanilla Icon, Cedar Honor and Sandalwood Idol are included.
Beard Reverence proudly offers a beard oil gift pack with four brands designed to leave your beard looking and smelling its greatest. Citrus Glory has refreshing scent that is sharp but not overwhelming, Vanilla Icon is subtle and sweet, Cedar Honor has an alluring mountainous appeal, and Sandalwood Idol is smooth and creamy. With so many products to choose from, we guarantee this beard oil variety pack will have the best scent for you.