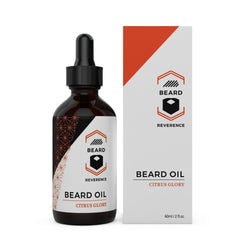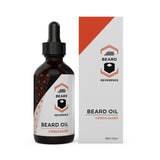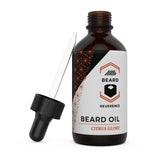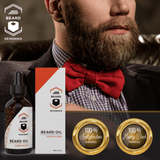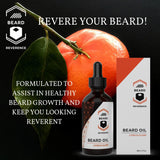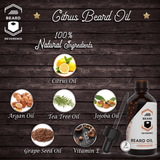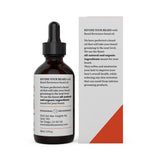 Beard Reverence
Citrus Glory Beard Oil
Buy on Amazon
Turn your beard into a notable achievement of high renown with Citrus Glory Beard Oil, a citrus beard oil for facial hair-havers who want to transcend their beards to the highest levels of iconic memorialization. Citrus beard oil softens and nourishes the beard by locking in vitamins, nutrients and moisture, which in turn promotes magnificent beard thickness and healthy growth. Become a modern-day bearded legend with Citrus Glory. 
Citrus beard oil evokes a fresh scent that intrigues the senses while hydrating the skin, making beard oil scented with citrus a light and refreshing alternative to other scented beard oils with woodsy overtones. Some citrus beard oil companies smell great but fade fast, so be sure to reach your full Citrus Glory with the best-smelling citrus beard oil by Beard Reverence.
Benefits: Softens, shines, and hydrates your beard and scalp. Promotes healthy beard growth.   
How to use beard oil:
Place 2-4 drops of beard oil in the palm of your hand or finger tips. 
Rub your hands together to warm the oil. 
Work the oil evenly into the beard and skin in an upward motion. 
Finish by styling in a downward motion using your hands, brush, and/or comb.
Citrus Glory Beard Oil Ingredients:
Tea Tree Oil, Grapeseed Oil, Jojoba Oil, Sweet Almond Oil, Vitamin E, Aloe Andongensis Leaf Juice, Argan Oil, Sweet Orange Oil